In an emergency
An emergency can hit at any time. Some likely emergencies that could occur in Christchurch are:
Here's what to do and how to get help.

The first thing to do if an earthquake strikes is to "Drop – Cover – Hold".
If you are inside a building, move no more than a few steps, then Drop, Cover and Hold to protect yourself from falling objects. Stay indoors till the shaking stops and you are sure it is safe to exit. In most buildings in New Zealand you are safer if you stay where you are until the shaking stops.
Not all people may be able to easily drop. If you are unable to drop, the best action is to stop moving and brace yourself against a wall or furniture.
If you are outside, move away from buildings, trees, streetlights, and power lines, then Drop, Cover and Hold. Stay there until the shaking stops.
If you are driving, pull over to a clear location, stop and stay there with your seatbelt fastened until the shaking stops. Once the shaking stops, proceed with caution and avoid bridges or ramps that might have been damaged.
For more about what to do in an earthquake, go to http://getthru.govt.nz/disasters/earthquake/
Listen to your local radio stations as emergency management officials will be broadcasting the most appropriate advice for your community and situation. See below for a list of Christchurch radio stations.
Expect to feel aftershocks.
Check yourself for injuries and get first aid if necessary. Help others if you can.
Be aware that electricity supply could be cut, and fire alarms and sprinkler systems can go off in buildings during an earthquake even if there is no fire. Check for, and put out, small fires.
If you are in a damaged building, try to get outside and find a safe, open place. Use the stairs, not the elevators.
Watch out for fallen power lines or broken gas lines, and stay out of damaged areas.
Only use the phone for short essential calls, to keep the lines clear for emergency calls.
If you smell gas or hear a blowing or hissing noise, open a window, get everyone out quickly and turn off the gas if you can. If you see sparks, broken wires or evidence of electrical system damage, turn off the electricity at the main fuse box if it is safe to do so.
Keep your animals under your direct control as they can become disorientated. Take measures to protect your animals from hazards, and to protect other people from your animals.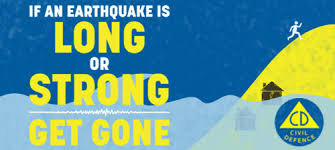 "Long or Strong – Get Gone". That's the best thing to do if there is danger of a tsunami. A tsunami, also called a tidal wave, is generated by a strong earthquake. If you feel a very strong earthquake that keeps on going, there is a risk of a tsunami. If you are near the coast, move immediately to high ground.
There are three distinct types of tsunami. The type depends on the distance you are from the place where it is generated.
Distant tsunami are generated from a long distance, such as from across the Pacific in Chile. In this case, we will have more than three hours warning time for New Zealand.
Regional tsunami are generated between one and three hours travel time from their destination. An eruption from an underwater volcano in the Kermadec Trench to the north of New Zealand, could generate a regional tsunami.
Local tsunami are generated very close to New Zealand. This type of tsunami is very dangerous because we may only have a few minutes warning.
tsunami-warningTsunami warning
Warning messages and signals about a possible tsunami can come from several sources:
Natural warnings
If a tsunami is from a local source, it could arrive in minutes, so there won't be time for an official warning. It is important to recognise the natural warning signs and act quickly.
If you are at the coast and experience any of the following:
Feel a strong earthquake that makes it hard to stand up, or a weak rolling earthquake that lasts a minute or more
See a sudden rise or fall in sea level
Hear loud and unusual noises from the sea
Move immediately to the nearest high ground, or as far inland as you can.
Official warnings
Official warnings are only possible for distant and regional source tsunami. Official warnings are put out by the Ministry of Civil Defence to national media, local authorities and other key response agencies. Your local council may also issue warnings through local media, siren and other local arrangements.
The Ministry of Civil Defence is also developing a system of Emergency Mobile Alerts that can be sent to mobile phones. You can find out more about how to receive these, by clicking here. The Emergency Mobile Alerts are sent automatically to all phones that are capable of receiving them. You do not need to enrol. However, the phone must have the latest updates installed. Some models of phones are not able to receive the alerts (usually older models). And in some cases an alert will only be sent to a particular area. For instance, if an alert needs to be sent only to people living near the coast, the alert will be sent to cell towers in that area, and only people in the coverage areas of those cell towers will receive it.
Unofficial or informal warnings
You may receive warnings from friends, other people, international media and from the internet. If you also get official warnings, trust their message over informal warnings.
Take your getaway kit with you if possible. Do not travel into the areas at risk to get your kit or belongings.
Take your pets with you if you can do so safely.
Move immediately to the nearest higher ground, or as far inland as you can. If evacuation maps are present, follow the routes shown.
Walk or bike if possible and drive only if essential. If driving, keep going once you are well outside the evacuation zone to allow room for others behind you.
If you are at sea in a boat, head out to deeper water if there is time and it is safe to do so.
Never go to the shore to watch for a tsunami. Stay away from at-risk areas until the official all-clear is given.
Listen to your local radio stations. See below for a list of Christchurch radio stations.
Continue to listen to the radio for civil defence advice and do not return to the evacuation zones until authorities have given the all-clear.
Be aware that there may be more than one wave and it may not be safe for up to 24 hours, or longer. The waves that follow the first one may also be bigger.
Check yourself for injuries and get first aid if needed. Help others if you can.
Do not go sightseeing.
When re-entering homes or buildings, use extreme caution as floodwaters may have damaged buildings. Look for, and report, broken electricity, water and sewer lines to appropriate authorities.
For more on what to do if there's a tsunami, go to getthru.govt.nz/disasters/tsunami/
Floods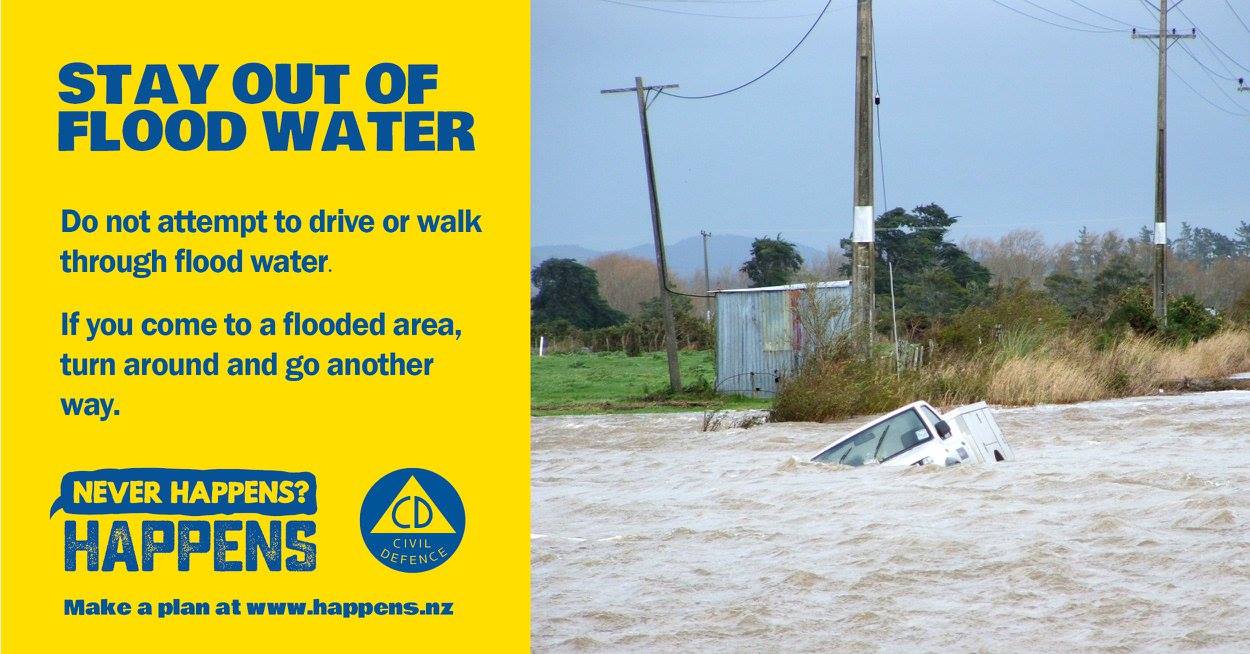 During a flood, or if a flood is likely
Listen to your local radio stations. See

below

for a list of Christchurch radio stations.
If you have a disability or need support, make contact with your support network.
Put your household emergency plan into action and check your getaway kit. Be prepared to evacuate quickly if it becomes necessary.
Where possible, move pets inside or to a safe place, and move stock to higher ground.
Consider using sandbags to keep water away from your home.
Lift valuable household items and chemicals as high above the floor as possible.
Fill bathtubs, sinks and storage containers with clean water in case water becomes contaminated.
Turn off utilities if told to do so by authorities as it can help prevent damage to your home or community. Unplug small appliances to avoid damage from power surges.
Do not attempt to drive or walk through floodwaters unless it is absolutely essential.
It may not be safe to return home even when the floodwaters have receded. Continue to listen to your local radio station for instructions.
Help others if you can, especially people who may require special assistance.
Throw away food including canned goods and water that has been contaminated by floodwater.
Avoid drinking tap water or using it to prepare food until you are certain it is not contaminated. If in doubt, check with your local council or public health authority.
Look for and report broken electricity, water and sewerage lines to appropriate authorities.
In an emergency, the Christchurch City Council will provide reliable, up-to-date information on what is happening at their website: ccc.govt.nz/news-and-events/newsline/
If homes are flooded, or otherwise badly damaged, it's likely that a state of emergency will be declared. In this case, Civil Defence Centres (CDCs) will be set up to provide emergency shelter, and welfare services and support to people who need help. The number of CDCs and their location will depend on the scale of the emergency and which areas have been affected. Community groups, marae and churches may also organise initiatives in their area to provide information and support for people in their area.
Be prepared
We get through an emergency best by being prepared. The best things you can do are:
Know your neighbours
Make a household plan
Know where to go for information
It can take time for emergency services to come to the help of everybody affected by an emergency. Experience in the Christchurch and Kaikoura earthquakes showed that first help usually comes from our neighbours and others close around us. This means we need to get to know them: At least know their names, phone numbers, and how many people (and pets) there are in their household.
Riccarton in particular has a very high per centage of residents who have come from other countries. Many of them speak little English, and do not know what to do in an emergency. Neighbours looking after neighbours will be vital for everybody, but migrants in particular.
It is important to be prepared before an emergency happens. Could you and your family survive for more than three days without water, food or power? Oak Development Trust has produced a series of booklets to help your household plan for an emergency. They are in six languages. Click on the links below for each language: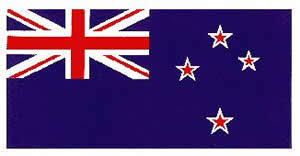 Download English language booklet
---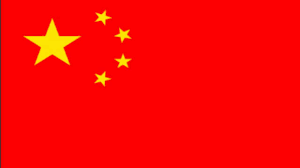 在紧急事件发生之前做好准备是重要的。如果没有水,食物或能量,你和你的家人能存活三天以上吗?橡树发展信托已经出版这本小册子,以帮助您的家庭计划的紧急情况。
Download Chinese booklet. 下载中文小册子
---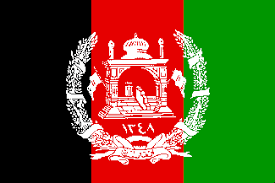 مادگی قبل از وقوع شرایط اضطراری از اهمیت بالایی برخوردار است. آیا شما و خانواده تان بدون آب، غذا و برق بیشتر از سه روز زنده می مانید؟ شرکت اوکا دوولپمنت، برای کمک به آمادگی خانواده در شرایط اضطراری، این کتابچه را آماده کرده است.
Download Afghani booklet. كتابچه به زبان افغاني را دانلود كنيد
---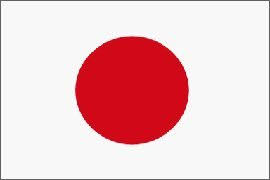 緊急事態が発生する前に準備することが重要です。あなたとあなたの家族は、水、食べ物、または力なしで3日間以上生き残ることができますか? Oak Development Trustは、この小冊子を作成して、あなたの家計の緊急時計画を支援しています。
Download Japanese booklet. 日本語の小冊子をダウンロードしてください。
---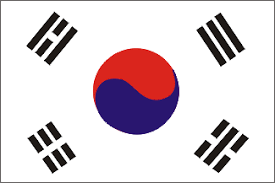 비상 사태가 발생하기 전에 준비하는 것이 중요합니다. 당신과 당신의 가족은 물, 식량 또는 힘없이 3 일 이상 생존 할 수 있습니까? Oak Development Trust는 귀하의 가구가 비상 사태에 대비할 수 있도록이 소책자를 제작했습니다.
Download Korean booklet. 한국어 소책자를 다운로드하십시오.
---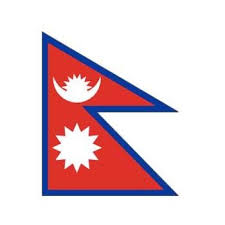 आपातकालीन हुन भन्दा पहिले तयार हुनु आवश्यक छ। के तपाईं र तपाइँको परिवारले पानी, खाना वा शक्ति बिना तीन दिन भन्दा बढीको लागि बाँच्न सक्छ? ओक विकास ट्रस्टले यो पुस्तिकालाई तपाईंको आकस्मिक योजनालाई आकस्मिक योजनाको लागि मद्दत पुर्याएको छ।
Download Nepali booklet. नेपाली भाषा पुस्तक पुस्तिका डाउनलोड गर्नुहोस्।
---
Floods, storms, severe weather, earthquakes, volcanoes, tsunami and landslides can disrupt our lives, damage property and cause serious harm. In the event of a disaster, resources will be stretched, and immediate help from people like the Police, Ambulance and Fire Brigade may not be immediately available.
The good news is, it's easy to make sure you, and the people you care about, are ready to get through. Have a chat with your family and friends, and work out what you'll do in these situations:
Stuck at home
Can't get home
Have to evacuate
No power
No water
No phone or internet
The "Never Happens – Happens" website (happens.nz/) can help you plan for these kind of situations.
To cope with an emergency, it is important to know your neighbours and how to contact them, as well as what groups are in your community. Neighbours are usually the first on scene, so knowing them, knowing vulnerable people in your community, etc, are all essential steps to be well prepared.
The New Zealand Red Cross have a free Hazard App for your cellphone to help you and your family prepare for and respond to hazards in New Zealand. The app is a vital tool to help you get through emergencies and get disaster alerts.
In Christchurch, the Christchurch City Council and Civil Defence will be key leaders in responding to an emergency.
Apart from Police and Fire and Emergency New Zealand, several other emergency service agencies may provide assistance. These may include St John Ambulance, Red Cross, Urban Search & Rescue, and the Salvation Army.
In an emergency the radio will probably be your main source of information. The following radio stations in Christchurch will have news:
If there is no electricity, you will need either a radio that runs on batteries, a cellphone with a radio tuner, or you can use the radio in your car.
If you have no electricity, check the following websites:
Experience from the Christchurch and Kaikoura earthquakes showed that many households either did not have sufficient insurance, or no insurance at all. If a house is not insured, there is little help that EQC can give. It is vital that you check with your insurance company to make sure you have enough insurance to cover your needs.
EQC's insurance is called EQCover. EQCover provides natural disaster insurance for residential homes, land and contents.
You automatically have EQCover for your home and land if you have a current private insurance policy for your home that includes fire insurance (and most do).
You automatically have EQCover for your contents if you have a current private insurance policy for your contents that includes fire insurance (and most do).
To read more about EQC insurance, go to www.eqc.govt.nz/be-prepared/natural-disaster-insurance
People often only insure their house for its market value instead of replacement value. After a large event, the replacement cost can be quite a lot higher than market value and thus homeowners find themselves with a gap or shortfall. Below is a tool to assess replacement cost of homes but homeowners would likely benefit from a proper assessment.
http://homebuilding.cordell.co.nz/index.php?c=introduction&profile=38&
It's not just homeowners that need to think about preparedness. Tenants can do a number of things to prepare their homes, particularly regarding contents insurance. Below is a resource that guides tenants through steps they can take to prepare their units/apartments etc. This is important for the student population as well as families.