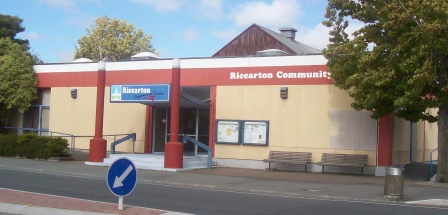 The opening date for a new Riccarton Community Centre has been put back, and is now not likely until Christmas 2019.
The Clarence Street community centre was originally home to the Riccarton Borough Council chambers before the borough was absorbed into the greater Christchurch city in 1989. But it was closed following the 2011 earthquake, although full City Council walk-in payment and enquiry services (e.g. rates, dog registration) are still provided at the site.
However, the property has been sold to neighbouring Westfield Mall, which is leasing the site back to the Council until a new centre is built on the north side.
At a recent Halswell-Hornby-Riccarton Community Board meeting, Councillor Vicki Buck said the centre will be redesigned to a larger two-storeyed building. Aspects will include sufficient growth capacity, and accommodate both community facilities and staff offices. This includes storage and offices for community workers. Construction will start early next year and take 12-15 months to complete.
Following an enquiry by Riccarton Community Hub, Lester Wolfreys, Head of community support, governance and partnerships at the Council, says with an amended design now preferred for the facility, the Council istargeting a completion date of Christmas 2019.